REMOTE COLLABORATION
ANYTIME. ANYWHERE.
GERMAN HIGH-SECURITY COLLABORATION AND SUPPPORT PLATFORM REMOTE SERVICES FOR INDUSTRIAL AND GOVERNMENTAL ORGANIZATIONS COMMUMICATION | INSPECTION | COLLABORATION MONITORING | SERVICE | TRAINING | SECURE DATA EXCHANGE

EQUIPMENT REPAIR
& SERVICE
uniR3MOTE SOLUTION: Remote experts help get machines back online faster.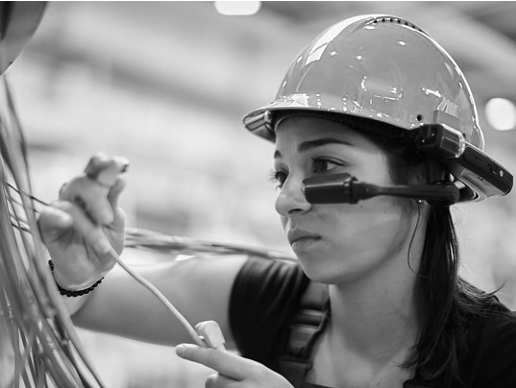 uniR3MOTE SOLUTION: Improve service levels and reduce travel costs.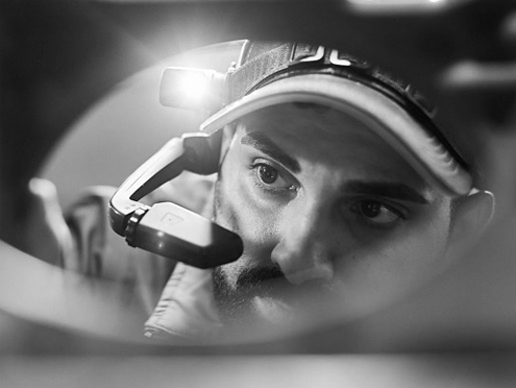 uniR3MOTE SOLUTION: One remote mentor can help many workers who are onsite.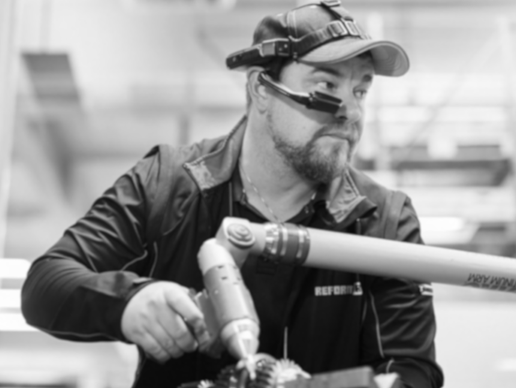 COLLABORATION. ANYTIME. ANYWHERE
uniR3MOTE is a collaboration and knowledge-sharing platform that allows remote field technicians and experts to connect with each other and collaborate on maintenance, repair, operations (MRO) via live video, audio powered by Augmented Reality.
>MAINTENANCE >INSPECTION >TRAINING >AUDIT

SAFE CONNECTED WORK HANDS FREE SOLUTIONS FOR FIRST LINE JOBS
ENABLE REMOTE SUPPORT WITH SECURE HANDS-FREE COLLABORATION AND LIVE INTERACTION WITH AR+ FUNCTIONALITY
The uniR3MOTE R3MT1 is equipped with a high-definition camera, powerful audio and unmatched noise cancellation capabilities, enabling workers in the field to get assistance from remote experts via an enhanced two-way video call experience where the expert can remotely see and hear from the worker's point of view and give guidance and support in ordert to finish the job in time.
BRING THE EXPERT TO THE FIELD FROM REMOTE DISTANCE, 24/7 AND WITHOUT TRAVEL RESTRICTIONS

COMMUNICATION. ANYTIME. ANYWHERE
With uniR3MOTE highly secure and fully encrypted communication with your team, clients and suppliers is guaranteed. GDPR legally compliant, hosted in Germany and super easy to use.
>VIDEO CALLS >REMOTE TRAINING SESSION >REMOTE PRESENTATIONS
DATA EXCHANGE. ANYTIME. ANYWHERE
The uniR3MOTE Hub is an efficient, modern and easy to use collaboration hub for small as well as and large teams. Make data, documents and information securely available to your team, your clients and suppliers on any browser platform and synchronize your data with standardized interfaces via WebDAV, CalDAV and CardDAV.
THE HIGHEST, INDUSTRY LEADING SECURITY STANDARDS ENSURES THAT YOUR DATA IS AVAILABLE WHENEVER YOU NEED IT BUT FULLY PROTECTED FROM CYBERCRIME OR INDUSTRIAL ESPIONAGE, WHILE ENABLING HIGHEST COLLABORATION EFFICIENTY.